Clean, cheap and comfortable stay in Barranquilla
Large queen size bed with desk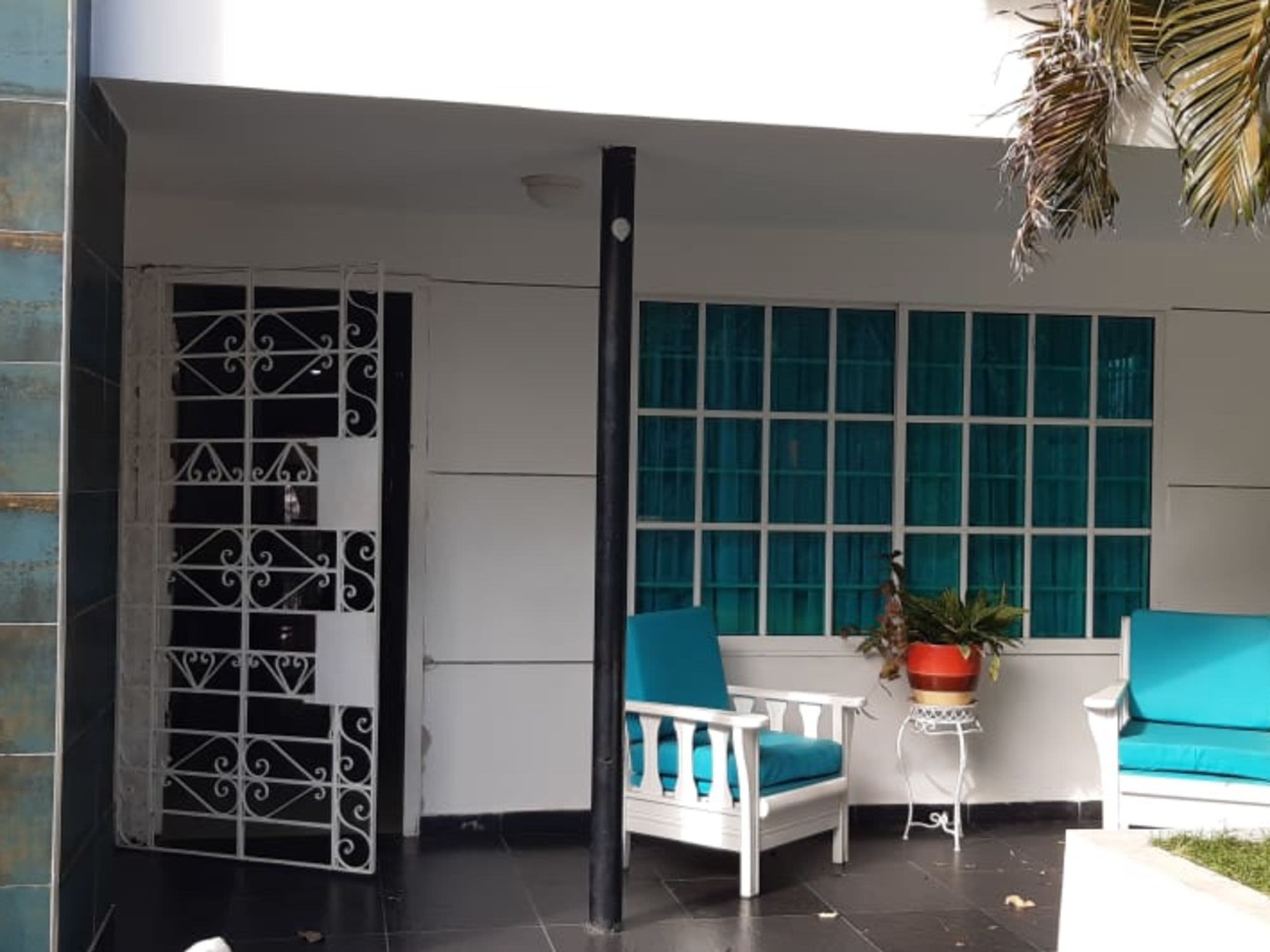 Outdoor space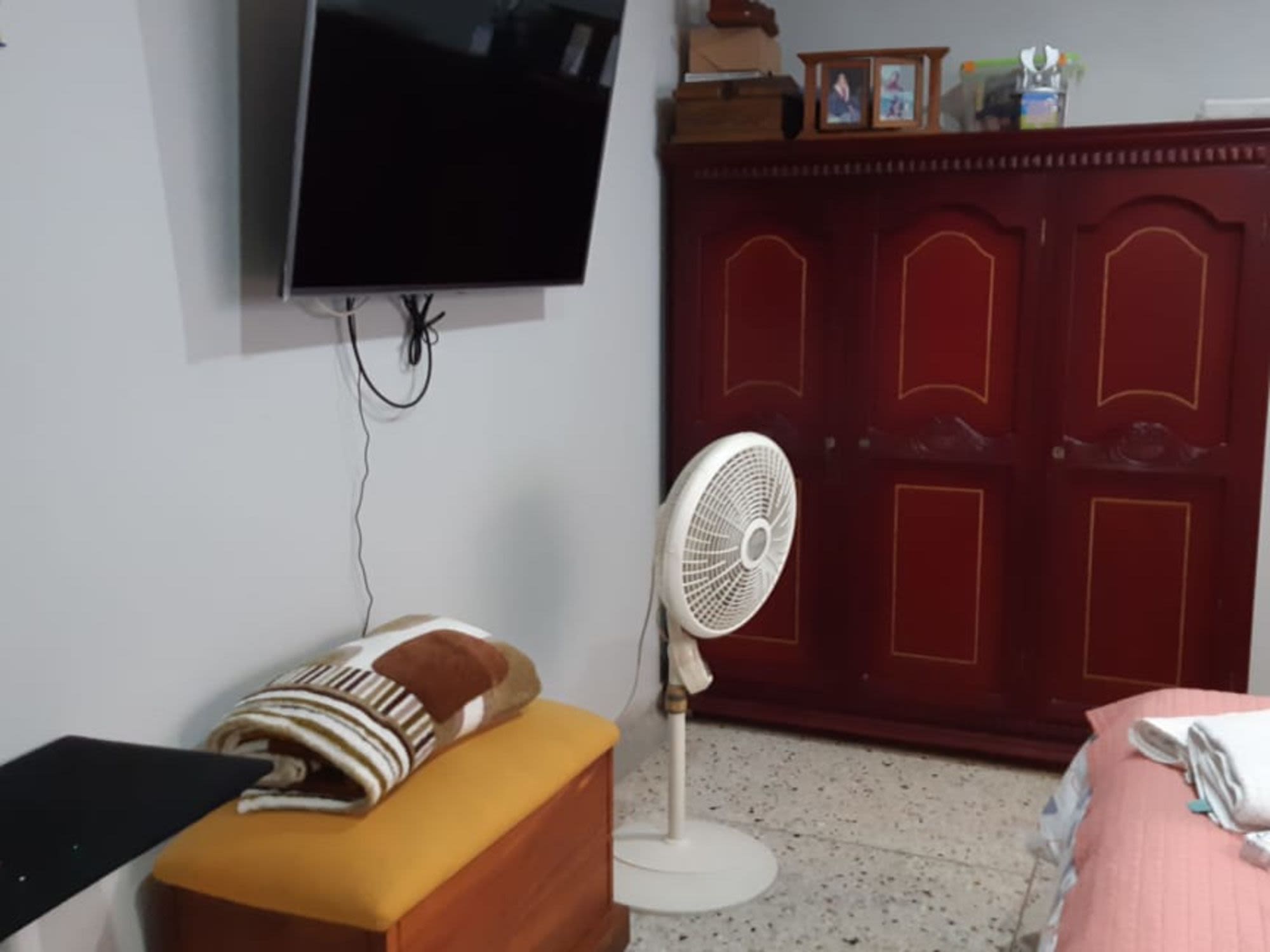 Bedroom with smart tv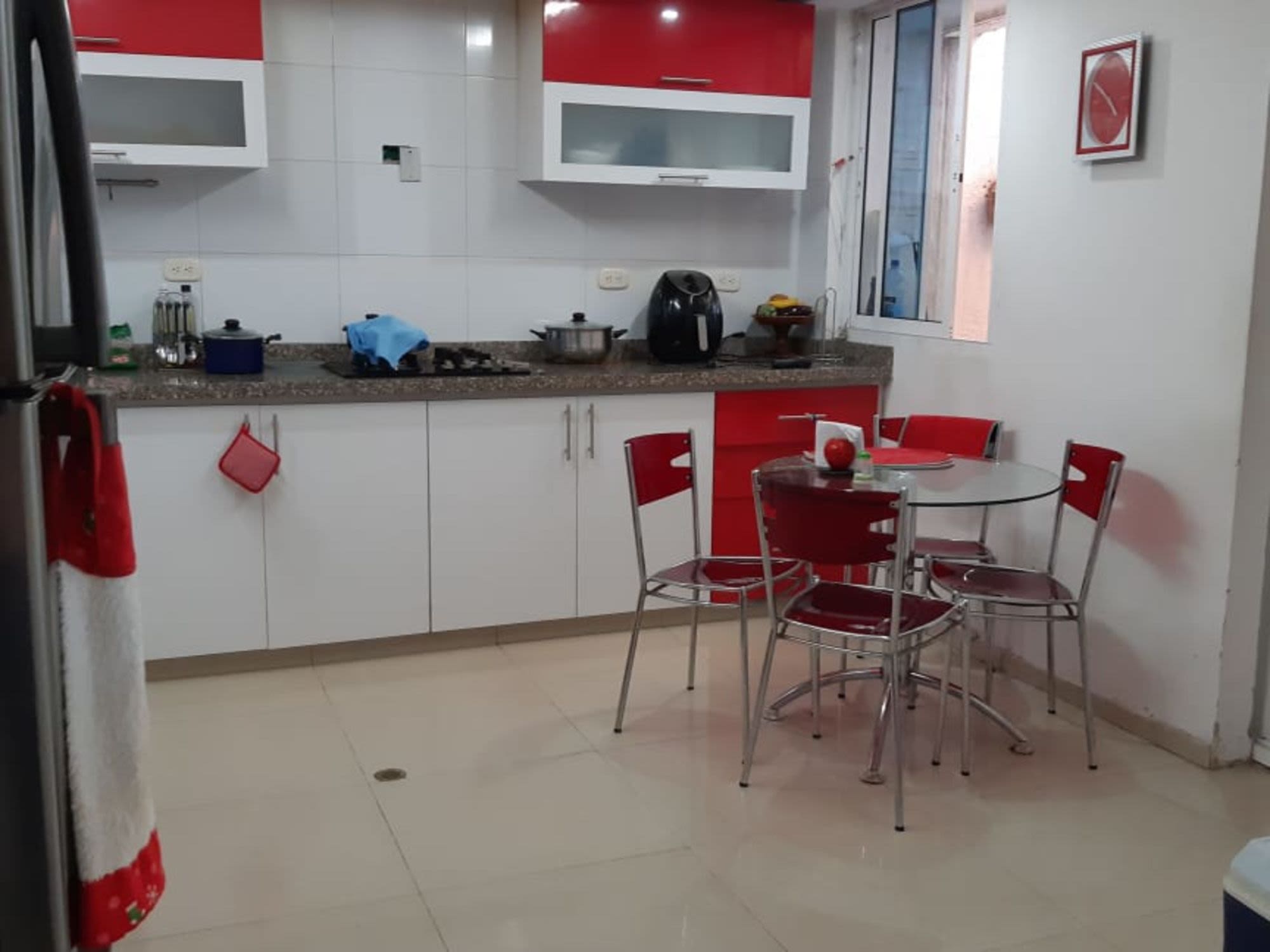 Large open Kitchen
Barranquilla, the capital of Colombia's Atlántico Department, is a bustling seaport flanked by the Magdalena River. The city is known for its enormous Carnival, which brings together flamboyantly costumed performers, elaborate floats and cumbia music. In the chic neighborhood of El Prado, the Museo Romántico showcases artifacts from past festivals and exhibits on famous Colombians, like writer Gabriel García Márquez. Barranquilla lies strategically next to the delta of the Magdalena River, 7.5 kilometres (4.7 miles) (originally 25 kilometres (16 miles) before rapid urban growth) from its mouth at the Caribbean Sea, serving as a port for river and maritime transportation within Colombia. It is also the main industrial, shopping, educational and cultural center of the Caribbean Region of Colombia. The city is the core of the Metropolitan Area of Barranquilla, which also includes the municipalities of Soledad, Galapa, Malambo, and Puerto Colombia.
View City Details
This beautiful house is located In a good sector north of Barranquilla in Colombia. It is close to large shopping centers and super markets. Very safe area to walk even in the night time. Located near the cumbiodromo where the battle of flowers (carnivals) passes. Best to visit during carnival time in February. But it is good all year around as well. The house is kept clean. It has high speed internet. There is a hammock inside the house where you can relax. Free parking on premises No parties or events No smoking allowed inside the property
There are no reviews for this property yet.
Guests may cancel their booking two weeks prior to check-in date for a full refund of the commission fee.
| | |
| --- | --- |
| Two weeks before Check-in | 100% |
| One Week before Check-in | 50% |
| Less than One Week | 0% |